Update - Cafe Vancouver had their grand-opening Friday (April 24th), so we stopped by again to sample the coffee and the Turkish pastries baked by Solomon's wife Naz. Very tasty! That, combined with the fun of seeing lots of international hits on our blog (hello Turkey!) after Naz emailed all her friends ... convinced us to do a follow-up. :)
Big difference from the other day, now full of people checking it out.
Naz, the bakery master ...
This wall is very cool and lets in a lot of light. Hmm, next time I need a giant softbox, I may have to come back. :)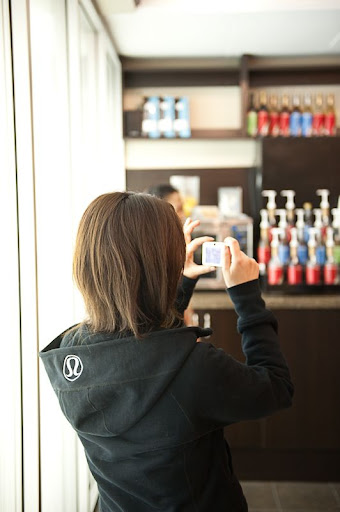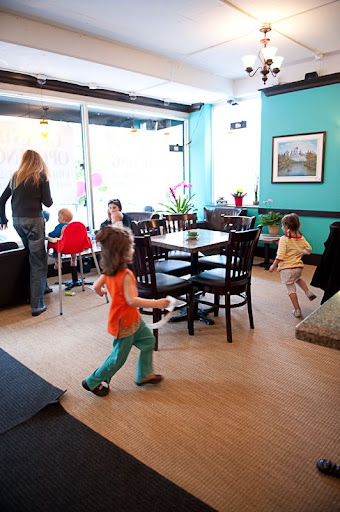 Not only free wireless, but a couple of computers to use as well.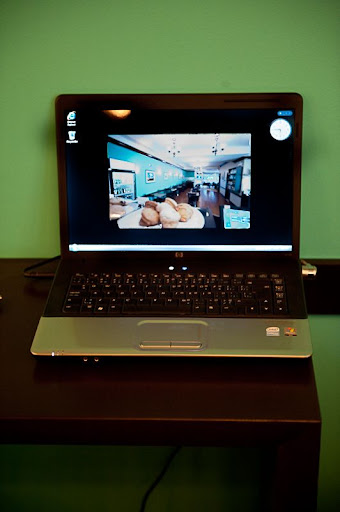 We had a great time meeting you all, good luck in your business!