Location scouting is always an integral part of planning for a wedding! Aberthau Mansion was so cool, we had to swing by twice! :) Actually, we just wanted to see how many of the flowers had bloomed since we were there last. An active community centre during the day. it's a great location for a wedding ceremony, and very reminiscent of the Cecil Greene building at UBC.
Daffodils now in bloom ...
Rosy caught me talking with my hands again as we check out the interior ... :)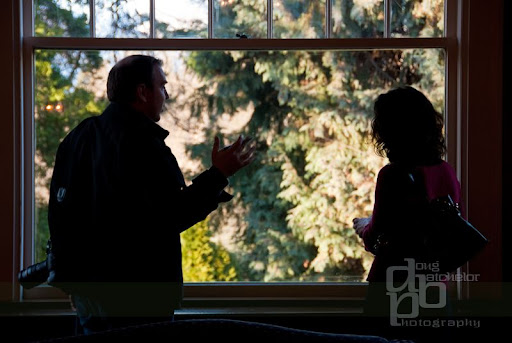 Last month, things were a bit cooler ...
We're looking forward to shooting here, it should be fun!
See you soon Sue Ann & Richard!